Go To Blog
Blog
Another milestone of Internship Program for hard coders!
As a continuance of the provision of internship program for hard coders, a student has been absorbed from the Department of Computer Science & Engineering of the Faculty of Engineering of the University of Moratuwa Sri Lanka on Jun 2019.
The selected student intern has worked with the Ceymplon professional IT team who use leading-edge systems and tools to create innovative solutions. The intern has developed his technological skills, and successfully completed his assignment on Nov 2019.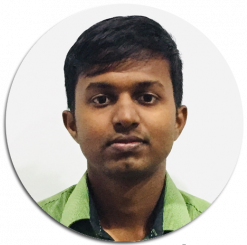 "I have been pleased to work with the Ceymplon mobile application development team throughout the last 24 weeks of my industrial training, and gained a comprehensive knowledge in applying technologies such as React-Native, SQLite, Git, and Bitbucket. Joining with an academic knowledge gained during five semesters in the Department of Computer Science of the University of Moratuwa, I have been able to visualize my academic knowledge with an industrial touch.
I would like to thank Ceymplon for giving me this internship opportunity and the industrial exposure to lead my career in IT industry, and extend my special thanks to my mentor Mr Jayaraj Annalingam for guiding me throughout my internship period. And I also thank all my Ceymplon colleagues for creating such a wonderful working environment, and sharing their knowledge in both technical and non-technical sense." – Archulan Rajakumaran
Ceymplon internship program provides the students who follow a degree, or a higher diploma programme in computer science, management information systems, or a related technical or business field with an opportunity to gain hands-on experience working for a technically advanced global organization. Read more at https://www.ceymplon.lk/service/training/internship